✅ WORLDWIDE FREE SHIPPING
✅ 30 DAY MONEY BACK GUARANTEE
✅ FLASH SALE TODAY ONLY
Want To Treat Your Cat?
 The FIRST Fish Kicker That Moves On Its Own! (Patent Pending)
 Easy USB Recharging - Simply Recharge & Forget Batteries!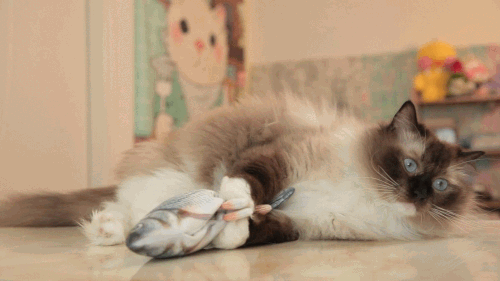 Motion Detecting Motor Inside - Kicks Just Like a REAL Fish When Touched. Stops Itself When Left Alone!

 XL in Size  - Length: 11 inches (30 cm).
 Refillable Catnip Pouch - Cat Safe Velcro Pocket is Easy to Refill with Catnip Over and Over Again!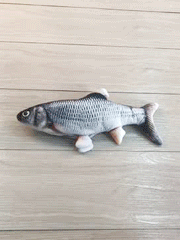 ON/OFF Button Inside The Velcro Pocket.
 Cats LOVE IT & it's Also Super FUN For ALL the Family Members Because of the Funny Wiggling Movements! 
SHIPPING & DELIVERY
We currently offer 4 - 15 Days Free Worldwide Shipping.
We also offer paid insured shipping which means that your order includes insurance for if your product is lost / damaged or stolen.
OUR GUARANTEE
We have an iron-clad risk-free guarantee. If you aren't satisfied with your product for any reason, you have up to 30 days after receiving your product to contact us and ask for a full refund.